It's that time of year when everyone is abuzz with back to school excitement. What does this conjure up for you visually? I think it depends on how old your children are, right? Think about it. The first day of school will mean lots of different things throughout the years. The first day of school in kindergarten brings new clothes, new haircuts, new book bags, and excitement. From enthusiasm in second grade to dread in middle school, anxiety the first year of high school, and so on. Then college brings its own set of emotions and life changes. Well, it is the time of year again to get back to school . . .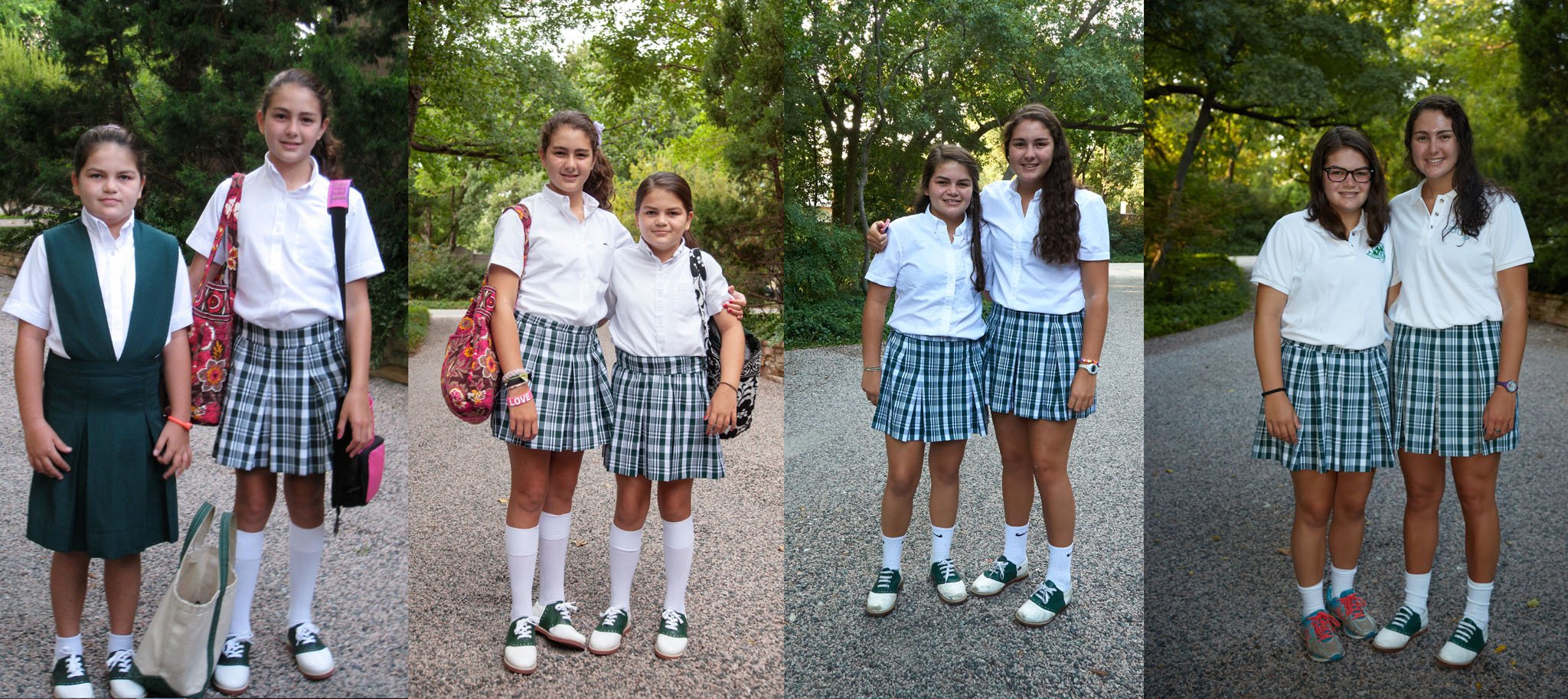 With my daughters, I took a picture the first day of every school year before getting into the car to head to school. Before this post, I had never before put them all together or printed anything, it was the thought of them that created the memories. Both of my girls are now in college and some of the best back-to-school experiences for me recently have been the "off to college for the first time trips". I was able to convince each daughter that a dad/daughter road trip was in order to get them to their respective destinations before their freshman years. They each agreed, granted in different years with different destinations. Each trip we planned had a solid five days of driving, exploring, hiking, more driving, listening to music, etc. Luckily, they both go to school on the west coast so there were some great itineraries to be found. We got real maps and they both loved the experience of looking at physical maps vs their phones. The road trip possibilities from looking at maps stirred more wanderlust. I remember driving across Utah and hearing a comment from the passenger seat, "Wow, I had no idea there was so much space out here". For families who regularly fly around the country, the road trip has become a lost adventure.

So this year when my younger daughter asked to take her car to school, the only stipulation was that I get to do another drive with her. She agreed, so I had another road trip to look forward to. This time she planned it all, the stops, the hikes, the attractions. It was amazing. She was also in charge of provisioning the car, so we ended up with more snacks than a college lacrosse team could have consumed in a week. She also made sure that she stocked up on my drink of the summer called "Celius" - it is a super energy drink if you haven't tried it.

Little did she know that the excitement and anticipation of back to school were now resting with her dad. I enjoyed it so much that I convinced my other daughter to plan a quick four-day Labor Day road trip in her neck of the woods so we could hang out and do more exploring.
My point is, back to school doesn't need to end. These are special moments, to take the pictures and savor the moments you will never regret or forget.